January 13th, 2017
New camera means new photos!! I have been busy getting to use my new camera a Fuji... and I have been taking photos of my paintings all over again so that I get bigger better resolution which in turn means higher print quality.

So excited that I can redo so many of the old images so that collectors can now purchase bigger and sharper images. Who said tools don't matter? They sure do!
November 25th, 2016
Happy Thanksgiving! I am in California now and spent a lovely time with all my children, cooking up a feast and feeling blessed to be surrounded by my loved ones. Today is Black Friday. I am not sure I am going out shopping and I think a lot of you may feel the same. It's so much better to shop from the comfort of homes. So this promotion is for you. I am giving a limited time offer on 3 prints on canvas. Check out the link- they are only $55 for a 20 x 16 on canvas. Really good deal. Lasts till Monday 28th 12 am. Oh and today only (Black Friday) I believe fineartamerica is shipping free, anywhere in the world. Very exciting..

links to the other two promotions...
http://fineartamerica.com/weeklypromotion.html?promotionid=203987

http://fineartamerica.com/weeklypromotion.html?promotionid=203989


August 27th, 2016
I have spent a good few weeks in England visiting family and also made a side trip to Ireland for the first time ever. The weather was perfect and needless to say I took a few wonderful photos of Ireland and London. Please do check them out on my page. I only ever put up the best and I really can say that I love my photos of Dingle (small town in Ireland) and those of the Shard in London.
December 6th, 2015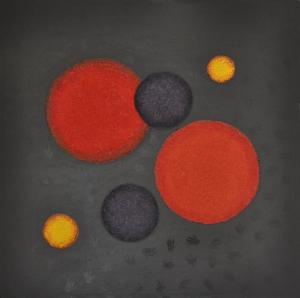 5 of my original paintings in mixed media on canvas will be for sale at the annual Karunashraya fair in Whitefield Bangalore on the 12th December. Part of the proceeds will go to the cancer hospice to help terminally ill patients. If you are in Bangalore please do go and support this very meaningful event.
June 10th, 2015
Fineartamerica has done it again...I am so pleased with their new addition of tote bags. I have always wanted to see my artwork off the walls and on accessories so this is so welcome...not to mention the previous mobile covers and throw pillows that they came out with. I know I will be buying some for myself!